Ann Arbor Professional Headshot Photography
Specializing in Professional Portraits and Headshots for Business, Actors, Musicians and Students. For Social Media, Website, Audition, Publicity. Creative images are also produced for Personal Branding and Online Dating.
More about Headshots and Portraits
Effective Business Headshots

Business has become personal. Your clients and employers are looking for an approachable, reliable, professional person. Your business headshot gives an instant first impression of you!
You invest in clothes to look good in front of a few people in person. Why not invest in a professional headshot to look good in front of thousands of people online?
Your business portrait can help elevate your online presence, connect with the right people, and shine your personal brand. Get ahead!
Corporate Headshots for New Hire Employee to Executive Leaders in Business, Consulting, Realtor Headshots, Lawyer and Law Firm Headshots, Manufacturing, IT Technology Headshots, Finance, Clinic Physician Practice Headshots for Providers, Dentists, Nurses in Hospital and Healthcare... We all need an effective business headshot to best represent us!

Group and Corporate Headshot Sessions for Your Company and Office - please contact for details. Corporate photography services include flexible options to photograph staff onsite, in your office. Most conference room spaces are sufficient to setup a portable studio.
Click to see Portfolio. Please contact me to plan and schedule your session!
Actor Headshots for Theater, Film, TV


Your Actor Headshots for Musical Theater, Cinema, Television should not make you look like an amateur. I creatively invest in your session, and work passionately to make your images engaging, expressive and marketable.

In our collaborative headshot process, you will feel relaxed, free to experiment and express yourself, to create a headshot that is distinctly your own. Your photos should engage the viewer and reflect your personality or characters you wish to portray.
We will use expression, pose and light to distinguish your actor headshot from others in casting offices, online galleries and talent agencies.
Musical Theater, Actress and Actor Headshots can be done in studio style, cinematic style and formatted for prints and digital distribution to agents and talent agencies. Aspiring Actors, Student Actors from High School and University , Youth and Teen Actor Headshots, aspiring Kid Actors are all helped with friendly guidance and coaching.

Actor Headshots packages: Custom Session + Edited photos from $375
Please contact me to plan and schedule your session!
Online Dating Photography and Portraits

Internet Online Dating Photography Sessions create natural looking photos that reflect your personality.
Traditional headshots may not be effective for online internet dating profile photos.
Please contact me to plan and schedule your session.
Service includes -
Guided Photo Session for your best looks
Suggestions for attire and locations - suitable for the look you are going for
Natural-look retouching of photos with advanced editing
Curated portfolio of best and engaging looks
Indian Matrimonial Photos for guys and girls, Shaadi website photos can be done with a mix of western and Indian outfits. Includes guided session for effective posing and a collection of modern photos that highlights your best look!
Personal Branding Photography and Commercial Editorial Portraits

Simply said -- headshot is the face behind your business; personal branding is the story about your business.

Your personal branding portraits will highlight your individuality and tell your story - the way you want it to be told. It creates an engaging and effective visual identity that your customers can connect with.
Your portraits will elevate your online presence with personality, engage the right clients, and give your brand the authentic yet professional vibe that reflects your service or product.
Service includes -

Discuss the branding and business personality you wish to project. Offer creative suggestions.
Plan and conduct guided Photo Session for best looks
Suggest attire and locations - to amplify the image you are going for
Retouch photos with advanced editing and color grading
Guidance for Creative Professional Portrait portfolio
Commercial Editorial Portraits for authors, writers and business
Click to see Portfolio. Please contact me to plan and schedule your session!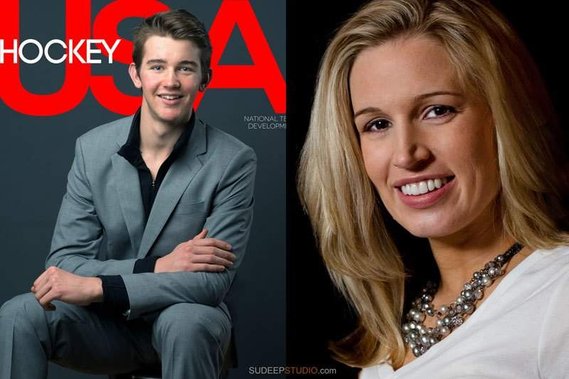 Musician Headshots, Music Cover Portrait

Music Headshot and Performance portraits are creatively produced to reflect your music or highlight your performance. Modern portraits are taken and edited for Music Album Art, Album Cover portrait, Performance Posters, Live Performance portraits.

Service Includes -
Music Editorial Photography
Music Album Artwork
Album Cover portrait and Social Media Music Promotion
Music Live Performance coverage portraits
Performance Poster Photography and Design